Entetsu Group -About Us-
We at the Entetsu Group are working to support regional livelihoods.
Centered around the western part of Shizuoka Prefecture, we at the Entetsu Group are engaged in expanding operations in close contact with the lives of people in the region such as railways and buses, real estate, insurance, nursing care, department stores, supermarkets, car sales, and leisure services.
Entetsu Group
Map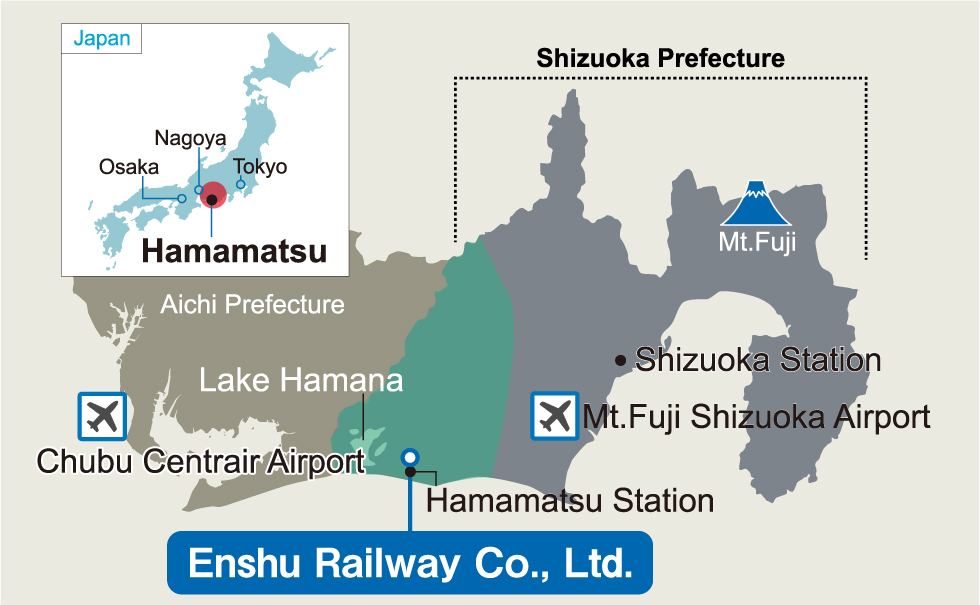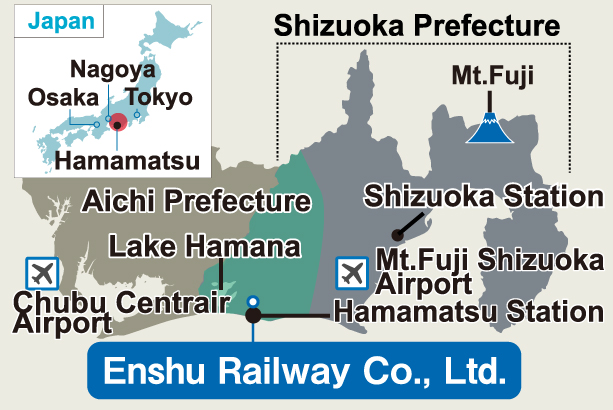 List of Group Companies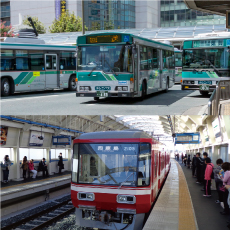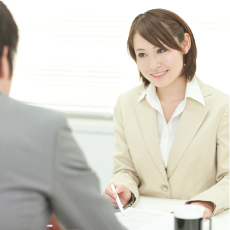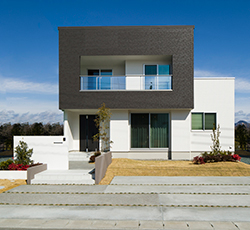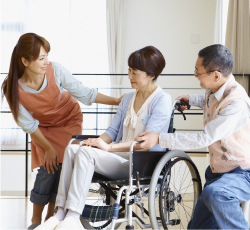 Enshu Railway Co., Ltd.




Railways & buses / insurance agent / nursing care / leisure services / product sales / real estate & construction / advertising / other businesses
12-1 Asahi-cho, Naka-ku, Hamamatsu  +81-53-454-2211
Automobile-Related Businesses
Leisure Service Businesses
Product Sales Businesses
Real Estate & Construction Businesses
Other Businesses